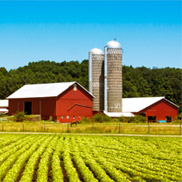 English
The CECPA is a non-profit organization created in March 2002 by La Financière agricole du Québec (FADQ), the Ministry of Agriculture, Fisheries and Food's Commercial Fisheries and Aquaculture General (MAPAQ) and Union des producteurs agricole (UPA).

The main mandate of CECPA is to conduct in-depth production cost studies for products covered by the Farm Income Stabilization Insurance (ASRA) in a context of impartiality and neutrality that will guarantee the integrity of the results. These production costs are determined consistent and transparent manner, according to a prescribed schedule, and used to update the stabilized incomes necessary for the implementation of this program.
Seeking to add value to the information gathered, CECPA undertakes comparative analyses that enable different players in the agricultural field to identify success factors in a given sector.

Our guiding principles

CECPA team acts with impartiality in the conduct of studies, and, to all actors involved in the process.

Our production costs studies are neutral. Our organization manages the process and carries out studies without influencing results in any way, by applying the law of parties and conventions accepted and recognized.

In the process of conducting studies, our team applys the rules evenly and ensures that all exceptions are treated with consistency over time.

all actors involved in the production costs studies are determined to provide all the required information. Transparency ensures the smooth functioning of these studies.